All Things Being "Equal"
Posted on December 11th, 2015 by Joshua Kebabian
"With all things being equal,
the simplest explanation tends to be the right one."
William of Ockham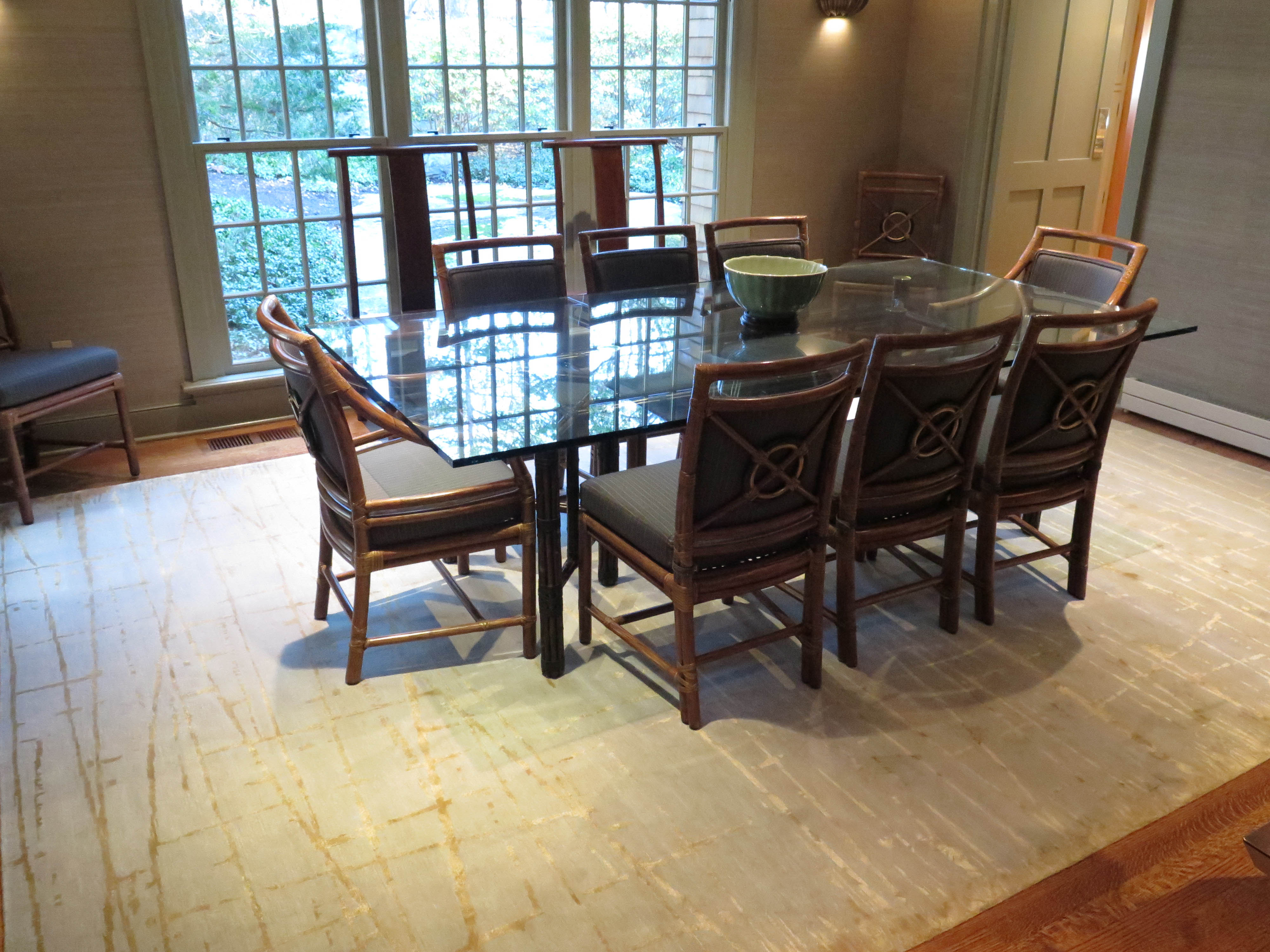 The Simplest Explanation, "Do It Right the First Time"
(adjustments in the future will not be necessary)
      The impressive dining area flawlessly comes together, creating a welcoming space that breathes,  encourages delightful dining, invites lingering conversations, where memories will be fondly remembered. 
     The Tibetan "Frequency" Design Carpet measures 10 x 14.  This stunning piece was handwoven in Nepal using wool and bamboo silk with a color palette of pistachio green and gold.