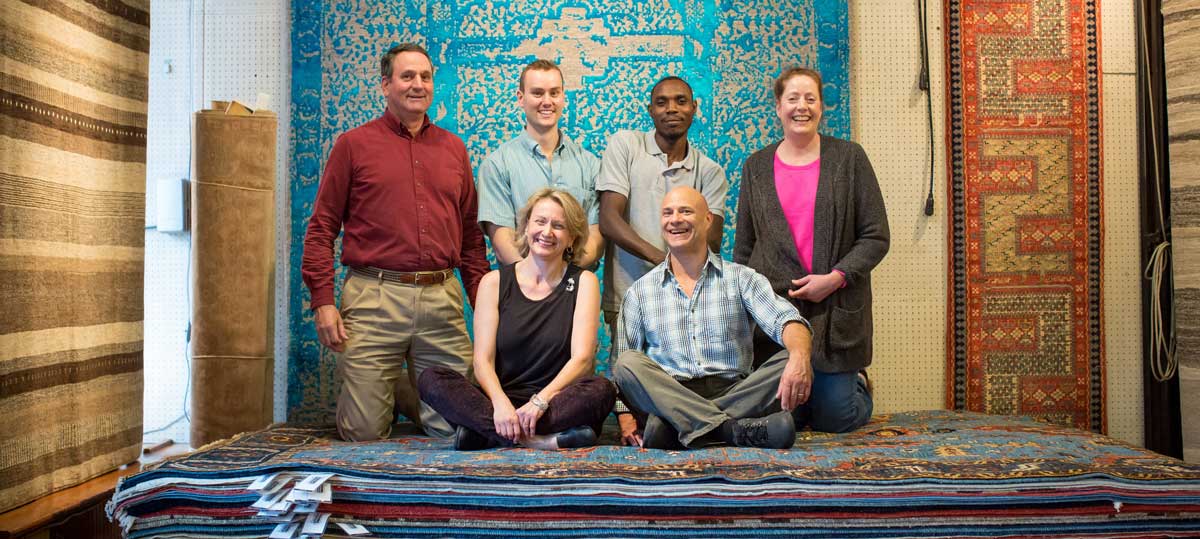 We're Passionate About Rugs
Kebabian's Rugs is a family business that imports and sells the best handmade rugs from around the world. People come to us from far and wide for our incomparable inventory, indisputable reputation for integrity and service, and our down to earth character. Now into our fifth generation, we are the oldest business of our kind in North America.
What we believe
We believe that rugs should not only look stunning, but also be made to stand the test of time.
We believe in selling a sustainable product, not something that is purchased only to be thrown away after 5 or even 10 years.
We believe in treating our team – weavers and staff – like family, and treating our customers like family.
To us, our business is so much more than just the means by which people purchase a beautiful rug. We see Kebabian's and all the good we do in and through it as an end in itself.
---
A Brief History
Handmade Oriental rugs have been in the Kebabian family DNA for as long as we know. Kebabian's Rugs began in 1882 when John C. Kebabian started the business to pay for his tuition to Yale. His brother, Hampartzoom who stayed behind in Turkey, would ship John rugs he acquired from all over the Eastern world. With John C. began a legacy, and today Kebabian's remains the oldest rug importer & dealership in all of North America.
Our Team
Craig
Tyska
Joshua
Kebabian
John P.
Kebabian, Jr
Marcy
Kebabian
Peggy
Kebabian