3 Things to Watch for when you Buy an Area Rug
Posted on March 26th, 2016 by Joshua Kebabian
If you're planning to buy a quality area rug, make sure you do your research! Below are 3 tactics rug dealers sometimes use to make quick sales.
Incorrect use of terminology
Hand-knotted, hand-tufted, hand-loomed – These are not the same, not even close. The fact that they all share the word "hand" doesn't count for much. It cannot be emphasized enough that hand-knotted rugs are vastly superior to hand-tufted and hand-loomed rugs.
Consider the two rugs shown below. The one on the left is a hand-loomed Gabbeh, the one on the right is a hand-knotted Gabbeh from Iran. Because they look similar, some dealers will sell Loomed Gabbehs as hand-knotted rugs. This is especially common on the internet.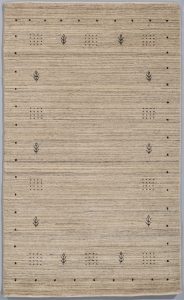 2. Abuse of the word "Persian"
Many rugs woven today in India, Afghanistan and elsewhere use designs originally from Persia. But, just because the designs are Persian, does that make the rug a Persian rug? Absolutely not! Yet, regrettably some dealers do this, because they think they'll be able to charge a higher price for the rug. What I find especially disheartening about this is that it doesn't dignify the weavers who actually wove the rug. We work a lot with tribal peoples in Afghanistan who bring a unique approach to rug weaving and do what we call "recreations" of Persian designs. The Afghan rugs we carry are gorgeous, and are in some respects in a league of their own.
3. "Art" silk, while a term that sounds fancy, is actually an abbreviated way of saying "artificial silk"
Many dealers will of course not offer up this information. There isn't necessarily any need to either, but if the customer asks they should give an honest and direct answer. We have heard many stories about dealers selling rugs with art silk as China silk when the material is really viscose.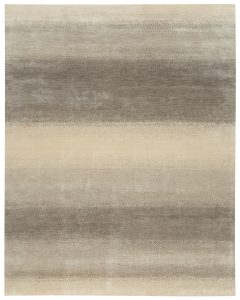 I've just shared 3 tactics rug dealers sometimes use. If you are looking to buy quality area rugs, the most important thing is to deal with someone you can trust. There are a lot of handmade rugs out there, but most of them are made for the quick sale and not made to last. At Kebabian's, we only sell the best handmade rugs that not only look stunning, but are top quality and built to last.